Under the direction of and in collaboration with the Prevention & Sexual Violence Programs Director, the Prevention Specialist will support ongoing and new prevention efforts across the state of Oregon. OCADSV believes that the root of all violence is oppression. Thus, engaging in anti-oppression work is prevention work.
All positions at OCADSV are rooted in this theory.
The Oregon Coalition Against Domestic & Sexual Violence (OCADSV) is a feminist statewide nonprofit corporation comprised of 52 member programs. We offer several support services to providers and community partners, including systems advocacy; the development and distribution of funds; information, referral, and technical assistance; training and education; and shaping public policy around intimate partner violence, sexual violence, and stalking. OCADSV was formed to support grassroots efforts to pass legislation important to the anti-violence movement, such as the landmark Oregon Abuse Prevention Act and the Rape in Marriage Law. OCADSV facilitates excellence in training, advocacy, and support to programs.
All OCADSV-sponsored worksites are fully wheelchair accessible; we strive to provide a healthy worksite for everyone.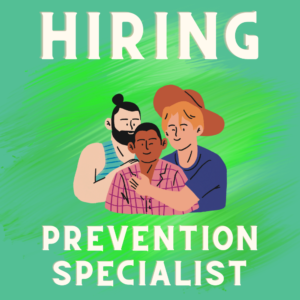 Job Category:
Nonprofit- Social Services
Job Type:
Sexual Violence