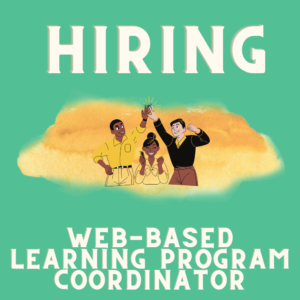 The Oregon Coalition Against Domestic & Sexual Violence (OCADSV) is a feminist statewide nonprofit corporation comprised of 52 member programs. We offer several support services to providers and community partners, including systems advocacy; the development and distribution of funds; information, referral, and technical assistance; training and education; and shaping public policy around intimate partner violence, sexual violence, and stalking. OCADSV was formed to support grassroots efforts to pass legislation important to the anti-violence movement, such as the landmark Oregon Abuse Prevention Act and the Rape in Marriage Law. OCADSV facilitates excellence in training, advocacy, and support to programs.
All OCADSV-sponsored worksites are fully wheelchair accessible; we strive to provide a healthy worksite for everyone.
Under the direction of the Executive Director, the web-based learning Program Coordinator will develop and implement OCADSV web-based information and education. They will design and create the OCADSV website, online learning portals, and E-learning Core Training.