It truly takes a village to put on a successful conference. We are especially grateful to our 2019 Conference sponsors and supporters:
Conference sponsors
Ally Sponsors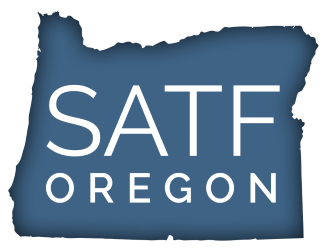 Become a sponsor or supporter
Thank you for considering a partnership with the Oregon Coalition! Our work is made possible by the Coalition's funders and business community partners who are committed to a world free of violence. Partners/Sponsors of the Annual Conference will receive first-rate exposure and diverse community outreach by working with the Oregon Coalition Against Domestic & Sexual Violence, the state's only free, dedicated resource for service providers working on behalf of survivors of domestic and sexual violence.
OCADSV's Annual Conference is a three-day conference that allows advocates, directors, and community partners throughout the state to learn, network and develop new tools to take back to their communities. This conference is the only statewide gathering focused on deepening and strengthening our movement to serve, empower and advocate for survivors of domestic and sexual violence.
In-kind donations
In addition to cash sponsorships, we are also seeking donations of goods and services for our conference's Silent Auction. Please contact us if you are interested.