Join us for the **OCADSV 2023 Annual Conference: Inspiring Creative Explorations**!
This conference will ignite your imagination and push the boundaries of creativity in the movement to end gender based violence. This in-person conference will begin Mon Oct 30 at 8am PST** at the beautiful Sunriver Resort.
With a lineup of exceptional speakers, workshops, and interactive sessions, this conference is designed to inspire and engage attendees who hold a variety of roles and identities, from the leadership and advocates of our member programs to community partners and agencies who work with survivors.
Immerse yourself in a vibrant atmosphere to exchange ideas and explore new paths to healing from interpersonal violence.
Our goal is to foster a supportive community that encourages collaboration and celebrates diversity.
Don't miss out on this opportunity to expand your horizons and unleash your creativity. Mark your calendars and get ready to be inspired to explore innovative solutions at the OCADSV 2023 Annual Conference.
We can't wait to see you there!
Don't wait to register! The cost of registration will gradually increase as the conference approaches, so don't delay.
Curious if your program is considered a member program of the Oregon Coalition? Learn about our members here.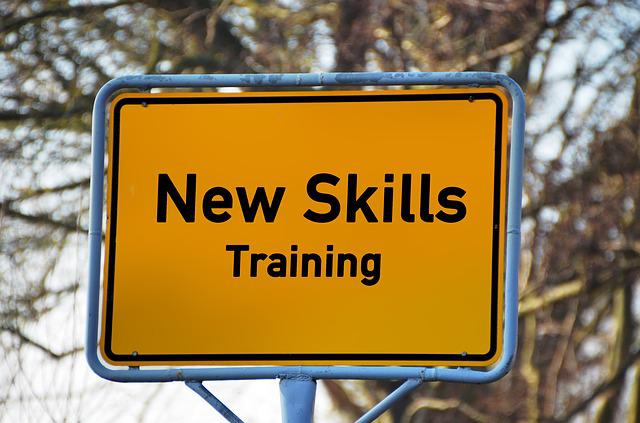 We have over 20 workshop sessions currently being scheduled that will provide skills to develop and expand on advocate and leadership skills in community-based advocacy agencies.
This year's conference will not only be a space to discuss strategies to better serve Oregon's survivors from the perspective of both violence prevention and sexual/domestic violence intervention. It will also be a space to engage with our communities in a way that prioritizes collective rest and restoration from profound burn-out that is experienced by anti-violence professionals across the field.
We are excited to provide this space to support the education, networking, health and wellness of advocates, directors, and community members.
Tracy Write (she/her), NCCASA RSP TA Provider and WOC Leadership
When you ask nonprofit leaders and board members what the #1 priority is for a nonprofit, they will say "mission." The mission is the primary reason most of us do the work. But nonprofit leaders also need to have a plan for how we will fund the work. If a nonprofit wants to provide mission-based services over the long-term, fund development planning needs to build sustainability. Sustainability doesn't just happen. It requires careful planning and good strategy. In this workshop, we will explore the important role of the annual fund development plan in funding the work over the long-term.
Presented by Deborah Steinkopf (she/her) Nonprofit Financial Leadership Academy
I'm an experienced nonprofit professional with 35 years of working for social change, including staff and board leadership positions with DV/SA organizations and coalitions. I have helped nonprofits increase organizational effectiveness and mission impact, in both salaried and consulting capacities. I have also served on nonprofit boards, government advisory committees, and coalitions. I have worked with nonprofit start-ups, nonprofits with strong brand identities, and nonprofits in transition. As a leader and collaborative partner, I help build organizational capacity, scale programs, assemble effective staff teams, and secure public and private financing to support these efforts. I'm a natural strategist.
Since launching my full-time consulting practice in 2016, I have worked with 54 nonprofits with diverse missions, including many DV/SA organizations throughout Oregon. I'm a frequent presenter and guest lecturer on government funding for PSU's certificate in fundraising and have published articles on grant strategy in the Journal of the Grant Professionals Association. In 2022, I co-founded the Nonprofit Financial Leadership Academy (www.npfla.com), a training resource for nonprofit leaders. NFLA offers learning cohorts and webinars on financial leadership, effective financial management, budgeting, nonprofit sustainability, and fund development planning. I am also a faculty member of the national Supporting Organizational Sustainability Institute at Futures Without Violence. I have a Master's in Social Work and a Master's in Public Policy from SUNY Albany.
How do we determine the right revenue mix to build sustainable funding for our nonprofit? This is an essential question for nonprofit financial leaders. In this workshop, we will explore the common finance models for nonprofits and discuss the characteristics of different revenue sources to build your ideal finance model. We will also examine the risks, challenges, and organizational capacities needed to procure and manage different revenue streams. Participants will gain valuable insights for strategic decision-making about where to focus fund development resources and efforts.
Presented by Anthony Petchel (he/him) Nonprofit Leadership Academy
With 25+ years of nonprofit and financial services leadership experience, it has been a fantastic journey. I am most proud of the steps forward in centering equity in fundraising and communications while raising new resources for organizations I've worked for. Before starting my fulltime consulting practice in 2021, I led the fundraising and communications team at REACH Community Development and served as Vice President of Development at OMSI, one of the nation's leading science museums. Before transitioning to fundraising, I spent 16 years in commercial and consumer banking.
In addition to consulting and doing executive searches for Nonprofit Professionals Now, I am the co-founder of the Nonprofit Financial Leadership Academy (www.npfla.com), a training resource for nonprofit leaders. NFLA offers learning cohorts and webinars on financial leadership, effective financial management, budgeting, nonprofit sustainability, and fund development planning. I have presented at last year's OCADSV conference and have providing training and consulting to many DV/SA providers in Oregon. I also teach fundraising in the Masters of Nonprofit Leadership program at Portland State University.
Volunteering is a core part of my ethos and has led me to serve on various Nonprofit Boards of Directors ranging from homeless services to public radio. Currently, I serve on the Community Advisory Board for the public radio station KQAC, AllClassical Portland; the international board of Rogare, the fundraising think tank.
CENTERING YOUTH VOICE: Student-led Approaches to Facilitating Violence Prevention Education The workshop will consist of three parts:
Part 1: Creative Approaches to Rape Prevention Education – Participants will explore a verbal and visual overview of alternative approaches to RPE content delivery, and how SEI has experienced increased student engagement with prevention efforts and confidential advocacy through integrating RPE content into such classes as storytelling/podcasting, art, boxing, mindfulness, and early childhood education. Participants will have the opportunity to envision how similar strategies could be adapted to explore their own service communities.
Part 2: Storytelling for Justice – Participants will explore an in-depth sample of student products of the Storytelling for Justice partnership with OCADSV as well as the SEI student podcast, including playing digital samples of the work. Ideally (to be confirmed upon acceptance of this application), student participants in one or both projects will be present to share their own experiences with the projects and answer questions. A guided group storytelling activity will demonstrate the value of storytelling as a modality for community-building and survivor support.
Part 3: Youth voice, youth choice – Student participants will speak briefly as to the state of their schools, their experience with traditional and non-traditional prevention efforts, and facilitate a question-and-answer session.
Presented by Jessica Beatty (she/her) from Self Enhancement Inc
Jessica is a dedicated prevention specialist and confidential advocate. With a strong background in education, specifically teaching English for speakers of other languages, she leverages her expertise in curriculum development and classroom facilitation to employ innovative strategies in rape prevention education. In her current role, Jessica collaborates with school staff to implement engaging and empowering workshops, after-school programming, and extracurricular projects for high school youth in the Portland Metro area.
Like so many other agencies in our field, SASS experienced an unprecedented level of turnover and distress during the pandemic. As young and emerging leaders, our new administrative team has committed to exploring and implementing liberatory leadership practices that are rooted in our desire to build joy and resilience among our team members and advocates, which lightens the load of the heavy vicarious trauma we endure. Some of our practices and strategies have included power sharing models, humane PTO policies, prioritizing mental health among staff, unique volunteer programming, and strategic and transparent budgeting – all of which we hope to discuss with attendees. We will detail tangible policies, practices, and procedures we've implemented, especially as they relate to personnel management. We will discuss both what has and what has not worked well for our organization so that attendees can consider the ways in which their own organizations might benefit from similar strategies and frameworks. Ultimately, we hope attendees will leave with a solid action-plan that contributes to equity and resilience at their own organizations. We will also discuss both the successes and the challenges we've faced building a new organizational culture. We will name and highlight the complexities that non-profit leaders face when Capitalism, restrictive funding, and oppression at large dictate so much of what is possible. We will ask our attendees, "How can we understand the tensions between sustenance and productivity in the context of trauma work? Are these concepts inherently at odds?" and hold space for the conversations that emerge out of this concept.
Presented by Kaelyn Kirkpatrick (they/them) and Martina Shabram (she/her) from Sexual Assault Support Services (SASS)
Kaelyn has been with SASS for two years and currently oversees the agency's operations and 24/7 services. They are personally invested in interrogating the ways in which oppression and capitalism are at odds with trauma work and the ways in which agencies can resist these forces.
Martina has been with SASS for over three years, and now serves as ED. She obtained her PhD in English and Disability Studies, and is deeply committed to ethical and liberatory leadership practices that center resiliency, joy, and sustainability for staff.
Paid Leave Oregon – A new program that allows employees in Oregon to take paid time off for some of life's most important moments that impact our families, health and safety.
Presented by Michael Nguyen (he/him) from Paid leave Oregon
Michael Nguyen (he/him) is the Safe Leave/ITIN Supervisor for Paid Leave Oregon. He joined Paid Leave Oregon as an Outreach Operations and Policy Analyst in December 2022. His most recent career background includes working as a Pandemic Unemployment Assistance supervisor for the Oregon Employment Department. He has over 25 years of working experience mainly around product and process development engineering and operations management in the private sector. His passion is to provide services for nonprofit organization and helping his community. He has earned a Bachelor of Science in electrical engineering and a MBA from Oregon State University and George Fox University, respectively.
An open space for those working with survivors with addictions which is a much bigger population then is recognized, to learn and understand what the intersection of IPV/Addiction is about and new ways to address it. Providing skills and knowledge of what it looks like to truly support survivors through this process and meet them where they are at, and help them build a positive and empowering support network throughout their journeys.
Presented by Shaykeishya Hardin (she/her), Community-Based Programs Manager, Ashley Ann Crook (she/her), Confidential Advocate and Domestic Violence Recovery Mentor, Rachel Young (she/her) Domestic Violence Recovery Mentor, and Marley Schlichting (she/her), Domestic Violence Healthcare Advocate from Raphael House of Portland
Lifetime resident of Portland, Oregon, Shaykeishya Hardin has completed her CRM and PSS and is working on her LSCW. Her hope is to provide much-needed counseling and therapy to domestic violence survivors in need of healing. She has worked at Raphael House of Portland for almost 5 years, starting out as a Domestic Violence Recovery Mentor (DVRM) in 2019, to provide recovery, healing, and empowerment to survivors along their journey. She was made Lead Mentor in the spring of 2022, then Program Coordinator in the fall 2022. She is now the Community-Based Programs Manager and oversees and provides support to our DVRM team as well as the Healthcare Advocate. An advocate with lived experience, she's been in recovery for going on 8 years and has been free from intimate partner violence (IPV) and trafficking for 10 years. Her lifelong passion is to provide hope and healing to all survivors along the way, to meet them where they are, share her story, provide understanding and proof that there is life after IPV and addiction. She said, "Everyone heals and recovers from trauma differently, holding space for this has allowed me to grow in ways I never thought possible and to carry this information and support to the next survivor." In her free time, Shaykeishya loves spending time with her family and friends, traveling to new places, and trying new foods. She enjoys challenging herself with cooking a variety of new recipes (especially in the winter), music, campfires, the outdoors, and learning new things.
Marley Schlichting has been a Domestic Violence Healthcare Advocate that works for Raphael House of Portland since April of 2023, and works closely with participants at the OHSU Richmond Clinic. They have lived experience as a survivor of DV and stalking, and their lived experience has made them extremely passionate about supporting survivors and creating more trauma-informed survivor-led space in the world. They grew up in Portland and moved back in Spring of 2020 to live in a cute little house with their partner Ian and dog Scout. When they're not at work, they spend whatever spare time they have in their garden, creating delicious meals, and foraging for wild foods and plant medicine. Rachel Young was born and raised in Portland, Oregon. She is a CRM, PSS, CGRM and has been a Domestic Violence Recovery Mentor and Advocate at Raphael House of Portland since October 2021.
Rachel has her AS from Mt. Hood Community College and a BA in Psychology from Portland State University. Rachel is a person in long-term recovery for over 10 years and uses her lived experience in both addiction and intimate partner violence (IPV) as a strength as she walks beside survivors on their healing journeys. Having the unique experience of not only domestic violence but also addiction makes Rachel someone survivors often connect with. "We meet survivors where they are, we follow their lead. We help guide the way but don't ever assume we know their way," she says. Rachel loves being able to give back to the very programs who helped her in her darkest hours. "I love that I get to come to work each day and be me. I don't have to hide who I am or how I got here. That is a beautiful feeling." Rachel is mama to 4 amazing kids, a cat, and one new puppy. She spends her free time with family and friends, and enjoys hiking, gardening, and spending time with her mom. She has a huge love for all things Halloween.
Ashley Ann Crook was born in Barstow, California in the late 80s and had a rough start. After a very long time of struggling with relationships that were unsafe, battling addiction and using alcohol as a way to cope, she was finally able to break free and break the cycle of poverty, addiction, and abuse. Standing on her own two feet finally, she completed her Certified Recovery Mentor at the end of 2020, then with a scholarship, attended Basic Advocacy Training (offered by Raphael House) in the Spring of 2021. In the Fall of that same year, she found a way to take her lived experience as a survivor and her long-term recovery from addiction – along with her training – and use it as a force for good. She became a Domestic Violence Recovery Mentor and Confidential Advocate at Raphael House of Portland.
With the addition of both Rachel and Ashley, the DVRM program doubled in size and was able to branch out and evolve in some really beautiful ways. One of the things she's very proud of is when the DVRM team won the Judge Herrell Award in 2022 for Outstanding Direct Service and it's very special to her because she said it's the first real award she'd ever been given. She is passionate about the work Raphael House and the DVRM team is doing to help end the stigma around addiction and interpersonal violence (IPV) and being a support for the survivors she works with, helping them to discover their worth and being there as they find and define what recovery means for them. Her heart is in advocacy and can imagine no other line of work would feel as fulfilling. She is raising her two beautiful daughters to be strong, intelligent and caring young women and takes great care to be the best influence possible on them. Teaching them her love of Portland, hiking, community, advocating for change, and giving back.
Durante este taller, compartiremos cómo EPH UNICA ha implementado retiros restaurativos culturalmente específicos para apoyar el bienestar de nuestros advocates y construir un equipo cohesionado y resistente para servir a la comunidad latina. Como proveedores de servicios culturalmente específicos, nuestros advocates son la comunidad a la que sirven y, a menudo, enfrentan barreras y violencia similares a las que soportan los sobrevivientes cuando navegan por los sistemas. Crear un ambiente de trabajo donde nuestros advocates se sientan apoyados, vistos y validados es vital para nuestra misión. Al invertir en esta mezcla de desarrollo profesional y personal que centra nuestras experiencias latinas y se basa en nuestra cultura latina, nos embarcamos en este viaje hacia el bienestar liberador. Discutiremos los temas, las actividades y los resultados del retiro, e involucraremos a los asistentes en un mini taller adaptado de uno de nuestros retiros de UNICA. 1) Reflexione sobre el modelo actual de su agencia para apoyar el bienestar del personal y promover la restauración. 2) Identificar nuevas formas de apoyar la capacidad y el crecimiento emocional. 3) Aprenda a elaborar estrategias, planificar e implementar retiros restaurativos.
During this workshop we will share how EPH UNICA has implemented culturally specific restorative retreats to support the wellbeing of direct service advocates, and build a cohesive and resilient team to serve the Latine community. As a culturally specific provider of services, our advocates are the community they serve and often face similar barriers and violence that survivors endure when navigating systems. Creating a work environment where advocates feel supported, seen, and validated is vital to our mission. Investing in this mixture of professional and personal development that centers our latine experiences and is grounded in our latine culture, we embark on this journey towards liberatory wellness. We will discuss retreat themes, activities and outcomes, and engage attendees in a mini workshop adapted from one of our UNICA retreats. 1) Reflect on your agencies current model for supporting staff wellness and promoting restoration. 2) Identify new ways to support emotional capacity and growth. 3) Learn to strategize, plan, and implement restorative retreats.
Presented by Perla Estrada (she/her/ella), Associate Director and Yolanda Magana (she/her/ella), Sexual Assault Advocate from El Programa Hispano Catolico _ UNICA
Perla Estrada is the Associate Director of UNICA (Un Nuevo Inicio para Concluir el Abuso), the domestic and sexual violence program within El Programa Hispano Católico (EPHC). As a culturally specific organization, UNICA provides comprehensive DV/SA programming for Latine survivors in Oregon. During her 20-year career in social services, Perla has worked with various populations and programs both as a direct service provider and program administrator and has gained vast experience working in collaborative partnerships with community stakeholders to assess, plan, and implement community-based services. Through this work and the healing process of her own trauma, Perla has developed a passion for helping people and communities overcome the negative impacts of domestic and sexual violence and believes that all people have the capacity to heal and positively contribute to their communities when outfitted with the appropriate resources to tap into their own healing capabilities and self-empowerment. Perla is a Licensed Clinical Social Worker in the State of Oregon. She obtained her MSW from the University of Maryland, Baltimore, and a Healthcare MBA from the Oregon Health & Science University.
Mi nombre es Yolanda Magana tengo trabajando en este campo 8 años. Soy sobreviviente de violencia domestica y asalto sexual. Trabajo en EPHC UNICA porque ellos me ayudaron cuando yo me vi sola con 5 hijos sin saber que seria de mi vida. Después de mi recuperación mi meta era trabajar con UNICA para ayudar a otras sobrevivientes igual como UNICA me ayudo a mi. Por hoy lo mas beneficioso para mi salud y mi vida es el poder identificarme con cada una de las personas a las que puedo ayudar, poder tener esa empatía hacia ellos es genial porque ya tu lo viviste, no fue contado!!! Como Salvadoreña, el trabajar en UNICA es muy importante porque refleja mi identidad cultural. Hoy en día tengo 6 años como abogadora de asalto sexual en UNICA. Han sido los anos mas hermosos de mi vida como ser humano.
Supervising is fundamental to great survivor advocacy, staff resiliency, and organizational health. In survivor programs, we can feel more confident and creative when we can draw on a supervision toolbox and learn how to be sensitive to the power we hold. In this workshop, we'll go over a supervision framework rooted in race/gender equity and valuing lived experience. Supervisors, bring your questions! This workshop is intended for new and newer supervisors, or for those who want a refresher.
Presented by Deadria Boyland (she/her), Managing Director of Membership and Advocacy from the Washington State Coalition against Domestic Violence
Deadria Boyland served as a children's advocate, women's advocate, shelter manager, Community Advocacy Program manager, and board chair at domestic violence programs for over 20 years. One of her favorite parts of the job has been supervising, mentoring, and coaching advocates to reach their fullest potential. Deadria says, "It's not about perfection – it's about support, compassion, dignity, and being clear."
Description pending
Presented by Niki Terzieff (she/her), President of Leading Edge Public Affairs and Sybil Hebb, JD (she/her) Director of Legislative and Policy Advocacy at the Oregon Law Center (OLC)
As President of Leading Edge Public Affairs, Niki Terzieff draws upon over 15 years of experience in Oregon politics – both policy work and on the campaign trail. Her career has helped to shape the current landscape and resulted in long-standing relationships with leaders in both parties and both chambers. Niki has developed a network of direct contacts to today's – and tomorrow's – leaders. Niki has been a growing force in Salem by shaping, negotiating, and passing legislation on behalf of a broad spectrum of clients and perspectives. She has built a platform for her client's successes in healthcare, small business, human services, and public safety sectors, working issues from all sides, engaging with all 90 Legislators, the Governor's office and regulators alike. As a result of her experiences, relationships, talents and tenacity, Niki has amassed an impressive list of legislative successes. Niki serves on the Board of Directors of the Women's Investment Network and proudly represents the Oregon Coalition Against Domestic and Sexual Violence in Salem.
Sybil Hebb, JD, is the Director of Legislative and Policy Advocacy at the Oregon Law Center (OLC), a statewide non-profit law firm providing free civil legal assistance and access to justice to low-income Oregonians. Prior to her work as a policy advocate, she practiced law with a focus on domestic and sexual violence issues for 9 years, first as an Americorps volunteer attorney, then as a staff attorney for Legal Aid Services of Oregon. In her work as a legislative advocate, Ms. Hebb has focused on survivor safety issues in family law, public benefits, employment, protection order, health care, and housing matters. In addition, Ms. Hebb has worked extensively with many community partners to advance housing stability for all Oregonians, on issues such as foreclosure prevention, tenant protection, homelessness prevention, and fair housing protections. Ms. Hebb is a member of the Attorney General's Crime Victim and Survivor Services Division Advisory Committee, and is on the steering committee of the Oregon Legislative Alliance to End Violence Against Women. Sybil is a proud member of the Advisory Board for Street Roots, Portland's award-winning weekly street newspaper, and for Oregon Consumer Justice, advancing consumer justice for all Oregonians.
In this interactive workshop we will be talking about what feeds the soul and how to stay (or get) connected to spirit. This isn't about religion, its about what spirituality means to you and how to feel present in the moment while working in a world of encroaching heavy and depleting negativity.
Presented by Lea Sevey (she/her), Director of Capacity and Programming from the Oregon Coalition Against Domestic and Sexual Violence
Lea Sevey is the Director of Capacity & Programming at the Oregon Coalition against Domestic & Sexual Violence. Prior to that, Lea was an executive director for 17 years, serving S/DV survivors in rural Oregon. Lea holds a Master's Degree in Human Services, a certification in dream analysis and is an experienced facilitator and trainer.
Monday Evening Reception 5:30pm-7:00pm
Monday after our workshop sessions, we will hold an informal reception space where attendees can connect and enjoy light refreshments.
Alcoholic drinks will be available for sale through Sunriver in this space, it will not be provided by OCADSV.
No RSVP required.
BIPOC Dinner 5:30pm – 7:00pm
At our Annual Conference, OCADSV hosts a dinner for Black, Indigenous, and People of Color (BIPOC) to discuss and celebrate the unique challenges and contributions for and by communities of color in Oregon's anti-violence community.
This is a closed space for those who identify as BIPOC and is available to those who RSVPed on their registration.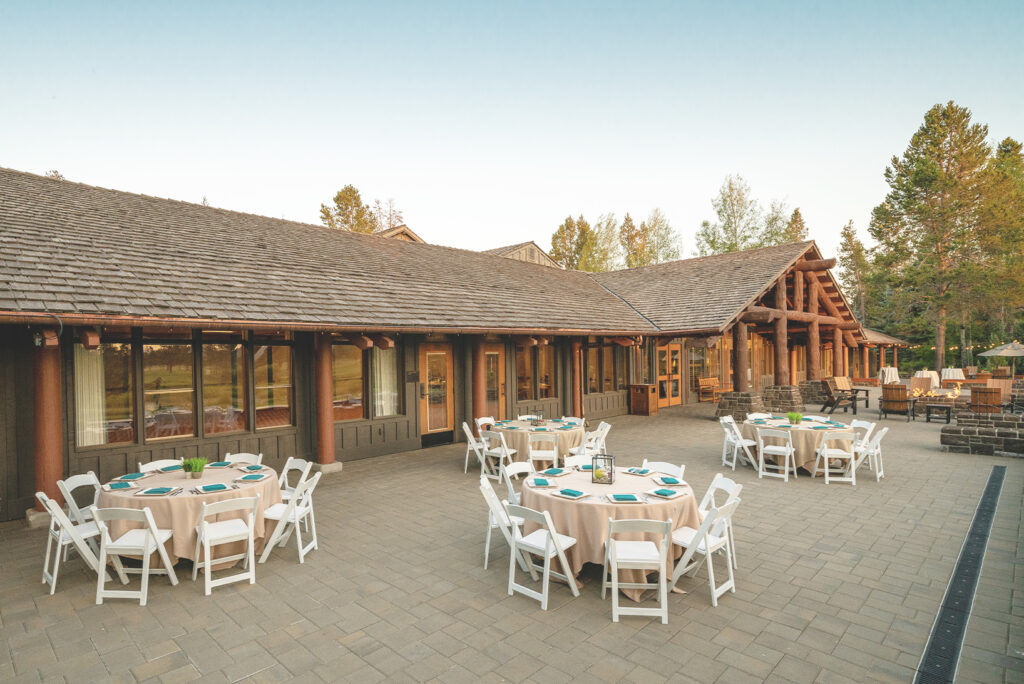 Registered for our conference? Don't forget to arrange lodging with Sunriver for discounted rates. Sunriver is offering OCADSV Conference Attendees guest rooms at $120/night, deposit is refundable 21 days prior to the event.
Monday, October 30th – Wednesday, November 1st
Sunriver Lodge, Sunriver, Oregon
Per diem lodging rates per night: $120 plus 9.5% lodging tax
To learn more about Sunriver, visit their website here
For lodging reservations call: 855.420.8206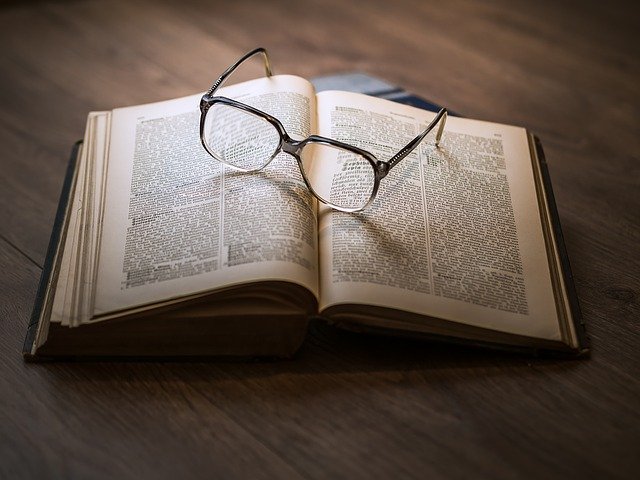 Executive Directors of OCADSV member programs have received a scholarship code that can be used for up to TWO staff people to attend, learn more about what our scholarship offer covers on the page below.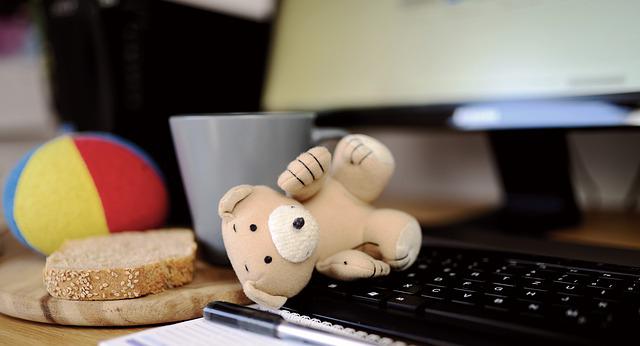 Sunriver is no longer able to provide childcare like in past years. They have recommended the excellent service, Snappy Sitters, please reach out to them or any other childcare option that you are comfortable with. As with lodging, we ask that attendees make their own childcare arrangements.
Scholarship attendees who will need childcare, please check out this page on scholarship information about how we can help make attending with children accessible.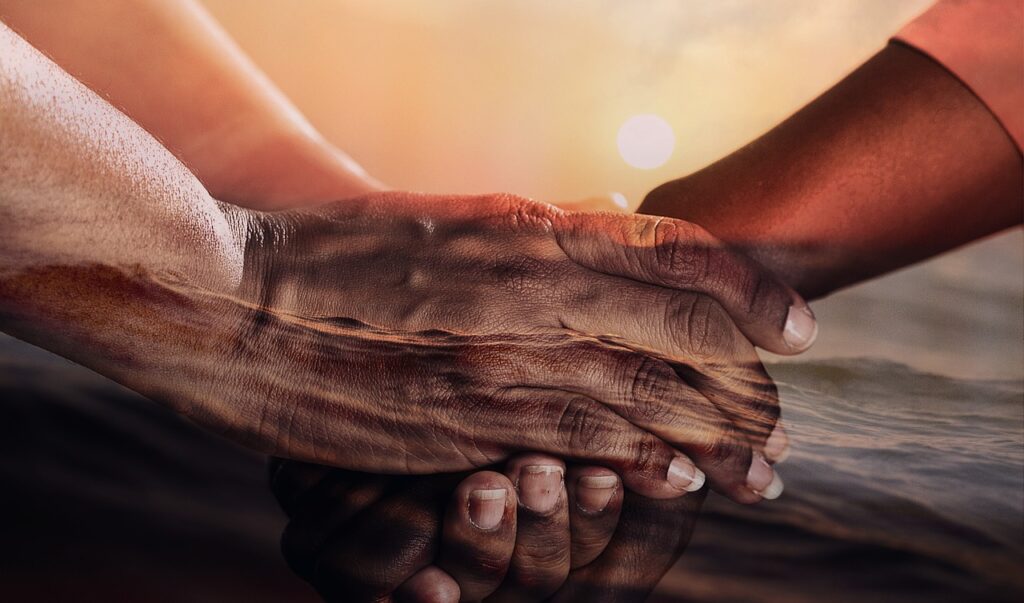 To keep our conference safe and accessible for all to attend, we ask that attendees review and agree to abide by our community agreements while at the conference. These are available at the time of registration or you can read about them below.
If you no longer wish to attend for any reason after registering, please know that less than 30 days before our conference we are only able to provide a 50% refund. More than 30 days before our conference (Prior to Friday, September 30th) we are able to provide a 90% refund.
If you cancel your registration with us, that does not cancel your lodging with Sunriver. Their rooms fall under a different refund policy listed below for your convenience.
ACCOMMODATION CANCELLATION
"Due to the location of our Hotel we rarely have "walk-in" guests or short-term reservations, such as is the case in many commercial or city hotels. When a guest arrives late or departs early, our ability to resell these accommodations is minimal. We have already scheduled Hotel employees, and in many cases turned away other guests, so our loss is much greater than the anticipated revenue outlined in this agreement.
The entire length of stay in a guestroom or suite will be billed to the master or individual account for each guest who cancels less than 21 days prior to arrival. A guest who checks in and then departs prior to their confirmed departure date will be charged for the unused balance of their stay. A confirmed guest who fails to arrive on their scheduled arrival date will be considered a "no-show" and their entire reservation will be canceled and charged for the balance of their stay. Any room night charged as such will be credited to Group's total pickup numbers."
We have been informed that some folks who have registered for our conference have been receiving messages that say they are from us that seems… off. If you receive a message that you think may not be from us, it is possible that this email you received is either spam, or a scam called "phishing" to collect personal information. They may use different language from one another, but they have some similarities in common in that they:
Are not from an @ocadsv.org or @classactevents.com email address. All of our official emails will come from either coalition staff or our conference coordinators at Class Act Events
Are offering a "quote" for some kind of list, roster, or other list with a large amount of individuals' information.
Trying to get you to download something or enter personal information
Have very little or vague information about what they are emailing about. For example one of these emails may read as: "Let me know if you are interested so that I can provide you quote and additional details" with no other context
Their messaging is not aligned with OCADSV values expressed in our mission statement
If you receive an email like this, most email providers have an option to "mark as spam", which will then report it to your email service to take care of. This will also flag the email to redirect similar ones to your spam folder. Do not click on any links that you suspect may be from a spam account.
If you aren't sure if a message you've received from us is really from us, feel free to email us at info@ocadsv.org and we will be happy to confirm.
To learn more about spam emails click here