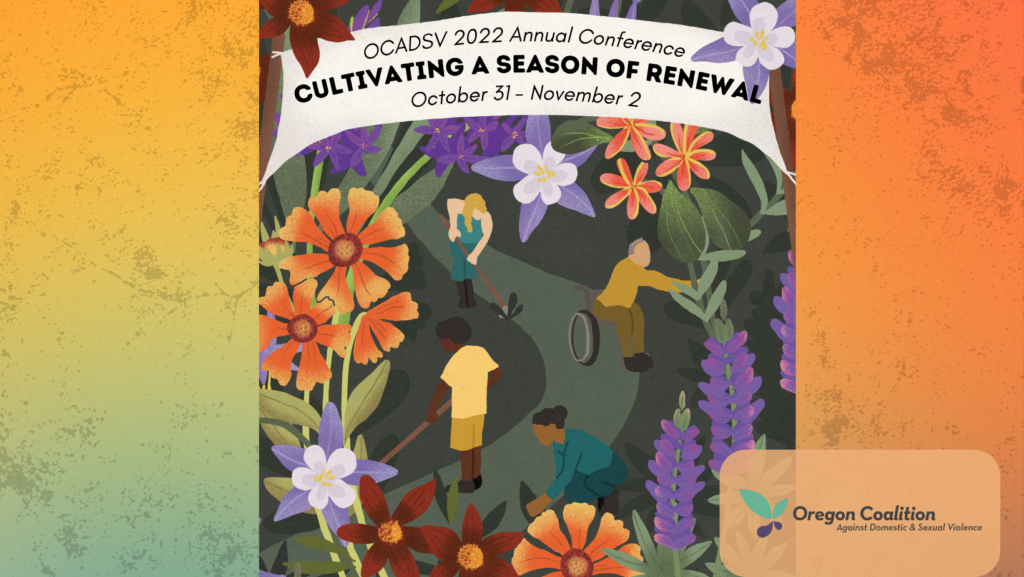 Cultivating A Season Of Renewal
October 31-November 2nd, 2022
Sunriver, Oregon
---
We have learned from many of our membership that the original dates of our conference conflicted with the sacred Jewish holiday Yom Kippur. We deeply apologize for this oversight and any hurt it may have caused. We are excited to announce that we have been able to move the dates of our conference to Monday October 31st-November 2nd so it no longer interferes with Yom Kippur. We hope that this will allow greater access to the Jewish members of our S/DV communities.
Registration is Now Open
You can register now using the form below, or you can learn more on our registration information page
Conference updates on our website will be announced via our digest, so if you haven't already– sign up here
Are you Interested at Presenting at our Conference?
Check out our Call for Proposals page!
Coalition member programs are eligible for fee waivers and registration discounts.
If you have any questions about our Annual Conference, contact us at info@ocadsv.org