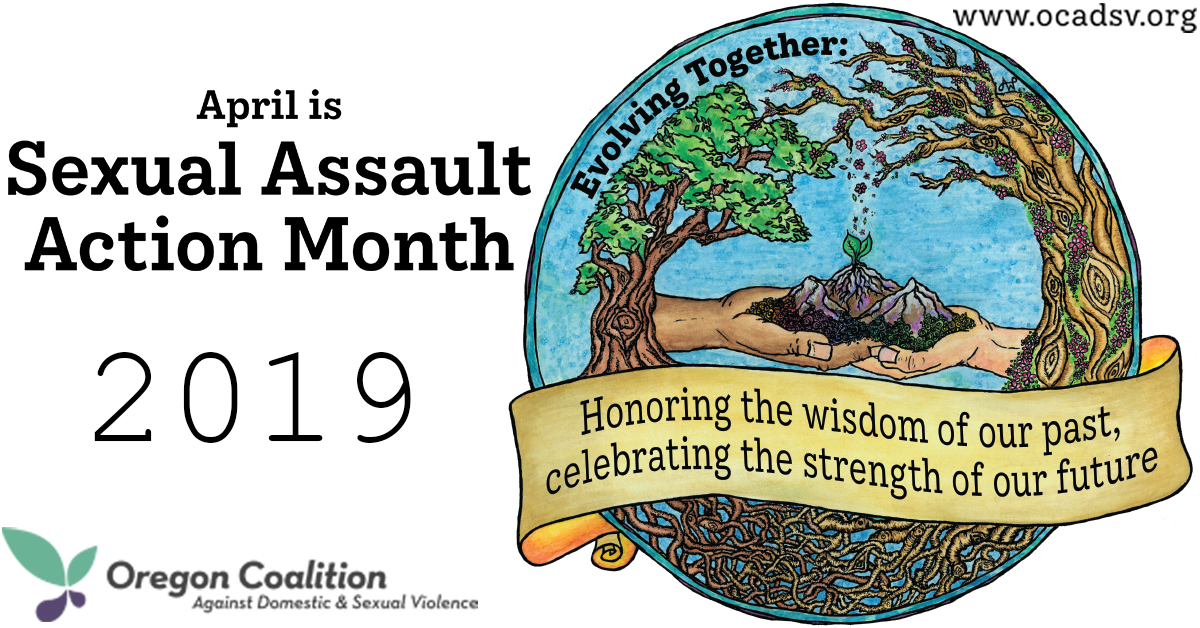 The Oregon Coalition Against Domestic & Sexual Violence (OCADSV) and the Oregon Attorney General's Sexual Assault Task Force (AGSATF) are thrilled for you to engage with us this April for Sexual Assault ACTION Month (SAAM)!
Calendar of events
Want us to help publicize your event? Fill out and submit this form; we'll post it here, in our digest, and on social media. 
Submit a new event posting
No events to show at the moment.
Download campaign materials
Please download and use the tools and information on this page to assist your organization in planning, publicizing, and implementing SAAM activities. 
About the author
Oregon Coalition Against Domestic & Sexual Violence