Hello Coalition members,

My name is Hilary Ann Levine and I am an intern with OCADSV through the Master's in Social Work (MSW) program at Portland State University. As a part of my internship, I am collecting feedback on and updating the Coalition's online core advocacy training (learn.ocadsv.org). The training was introduced in late 2014, making this the first major update that has been undertaken since its introduction. As the Director of Services at The Harbor in Astoria, I am very familiar with the course and I am excited to be a part of strengthening this tool for all member programs in Oregon.
The original intention of creating the online core advocacy training was to provide programs with a training tool to consistently introduce advocacy training content throughout the state. Our goal is to reach out to member programs for information about how you are using the training, how well the the information presented represents best/promising practices and core values of our profession, and where we can make improvements to better introduce new advocates to our field. Your involvement in this evaluation and content update process is very important, because the purpose of the online course (and the Coalition) is to support you!
What we need right now:
Designate a primary contact person at your program for e-learning feedback (this defaults to the program director if we don't hear otherwise)
Stay tuned for survey links and focus group dates and times
I will be requesting your feedback in several ways:
SURVEY: I will be sending program directors an online survey asking for feedback about the e-learning course. Anyone working at the program who has completed the learn.ocadsv.org curriculum is invited to submit feedback.

FOCUS GROUPS: I will be organizing regional focus groups with member programs, consisting primarily of folks who use the e-learning platform as a part of their training and on-boarding processes. Folks such as Directors of Programs/Services, Supervisors of DV/SA advocates and Volunteer Coordinators would be a great fit for the focus groups. This will be a space to gather more in-depth information about how your organization is using the learn.ocadsv.org platform and ways that it could be strengthened.
I will be sending follow-up emails shortly with updated dates and times for focus groups and links to the online survey. Thank you for your daily work supporting and empowering survivors, taking the time to help us improve the learn.ocadsv.org platform, and for supporting my learning process as an intern.
I'm happy to answer any questions about the process or chat with you about how your organizations uses the e-learning platform. I can be reached at hilary@ocadsv.org if you would like to connect.

---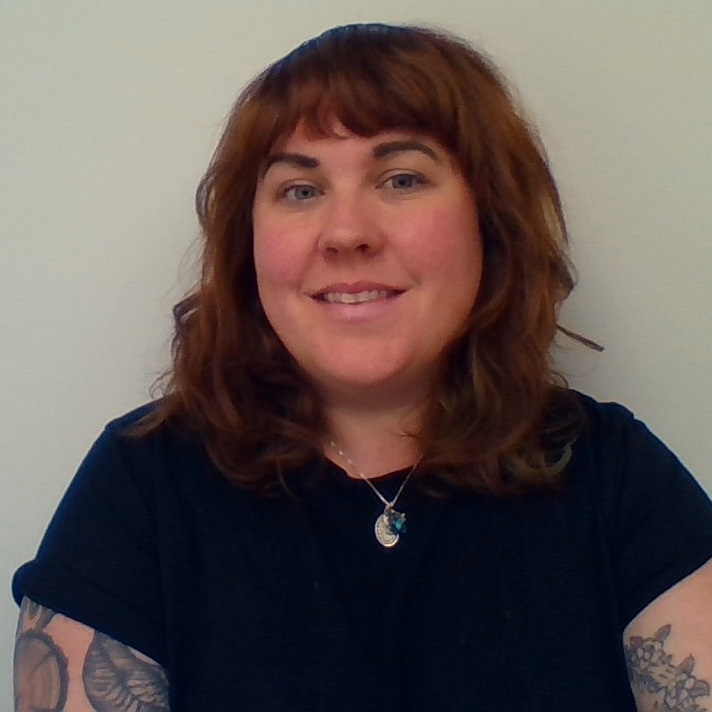 Hilary Levine is interning with the Coalition as a part of the Master's in Social Work (MSW) program at Portland State University with a concentration in Practice and Leadership with Communities and Organizations. Hilary has a BA from UC Santa Cruz in Community Studies and a Juris Doctorate from John F. Kennedy School of Law.
Hilary once thought she was well on her way to becoming a legal aid attorney but while studying for the bar exam she took her first job as an advocate with survivors of domestic and sexual violence and has never looked back! Hilary worked for 4 years as a shelter advocate at the Center Against Rape and Domestic Violence in Corvallis, Oregon, before moving to Astoria, Oregon and joining The Harbor as their Director of Services. When not working or interning, Hilary can be found riding a tractor or collecting eggs on the small farm she and her husband have started at their home outside of Astoria.